Join the Speaker's Bureau
Are you a passionate advocate who serves and/or has a lived experience of homelessness? We need you to help provide awareness and education on the topic in our community. If you can see yourself  providing presentations to the public on behalf of the Southern NV Continuum of Care, please join our Speaker's Bureau! Click here to access the Speaker's Bureau Interest Form
Fact Sheets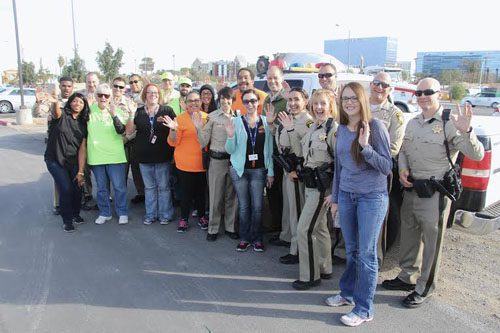 Below are informational pages on homelessness in Southern Nevada.  They can be downloaded and printed for public use and distribution.  Support efforts made in Southern Nevada to end homelessness through advocacy and by helping to spread the word.
JOIN "YOUNG ADULTS IN CHARGE"
If you are a young person age 12-24 and have experienced homelessness, poverty, and/or systems involvement, this is a great opportunity for you to get involved, share your experience and have your voice heard to make meaningful change.
For more information or to ask a question, please contact: youngadultsincharge@gmail.com