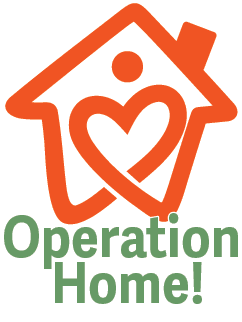 $500 Signing Bonus 
Partner with Operation HOME! and once the tenant signs the lease, we provide a signing bonus EACH time.
Timely Rent Payments
During the duration of the lease, Operation HOME! case managers will ensure financial assistance with rent is paid in a timely manner by ACH electronic process or on a mutually acceptable payment method.

Increased Security Deposits
To support access to housing, Operation HOME! can pay up to two times the amount of rent as a security deposit.
Risk Mitigation Fund
If, and when, things happen, property partners of Operation HOME! have access to a fund to pay for expenses if repairs exceed the security deposit.

No More Marketing / Tenant Matching
Operation HOME! will match tenants to dedicated units. Partnering with Operation HOME! means not having to worry about a vacancy or marketing expenses to find tenants.
Dedicated Housing Specialist
Each landlord who partners with Operation HOME! will have a dedicated LEAPS housing specialist available by phone 24 hours a day, 7 days a week. A team member is available to call if you have questions or an issue arises at any time.